Tokyo-based video game publisher and developer Cygames, Inc. (HQ: Shibuya-ku, Tokyo; President: Koichi Watanabe; hereinafter referred to as "Cygames") has unveiled its newly redesigned corporate website today.
Businesses and Facilities Pages
Cygames is in the business of entertainment—bringing content to users around the world including, but not limited to, mobile games, console games, animation, and comics. Based on its vision to provide the best in entertainment, Cygames is committed to providing work environments to foster efficiency and creativity. To better reflect this initiative, the corporate website for Cygames' facilities and businesses has been redesigned accordingly.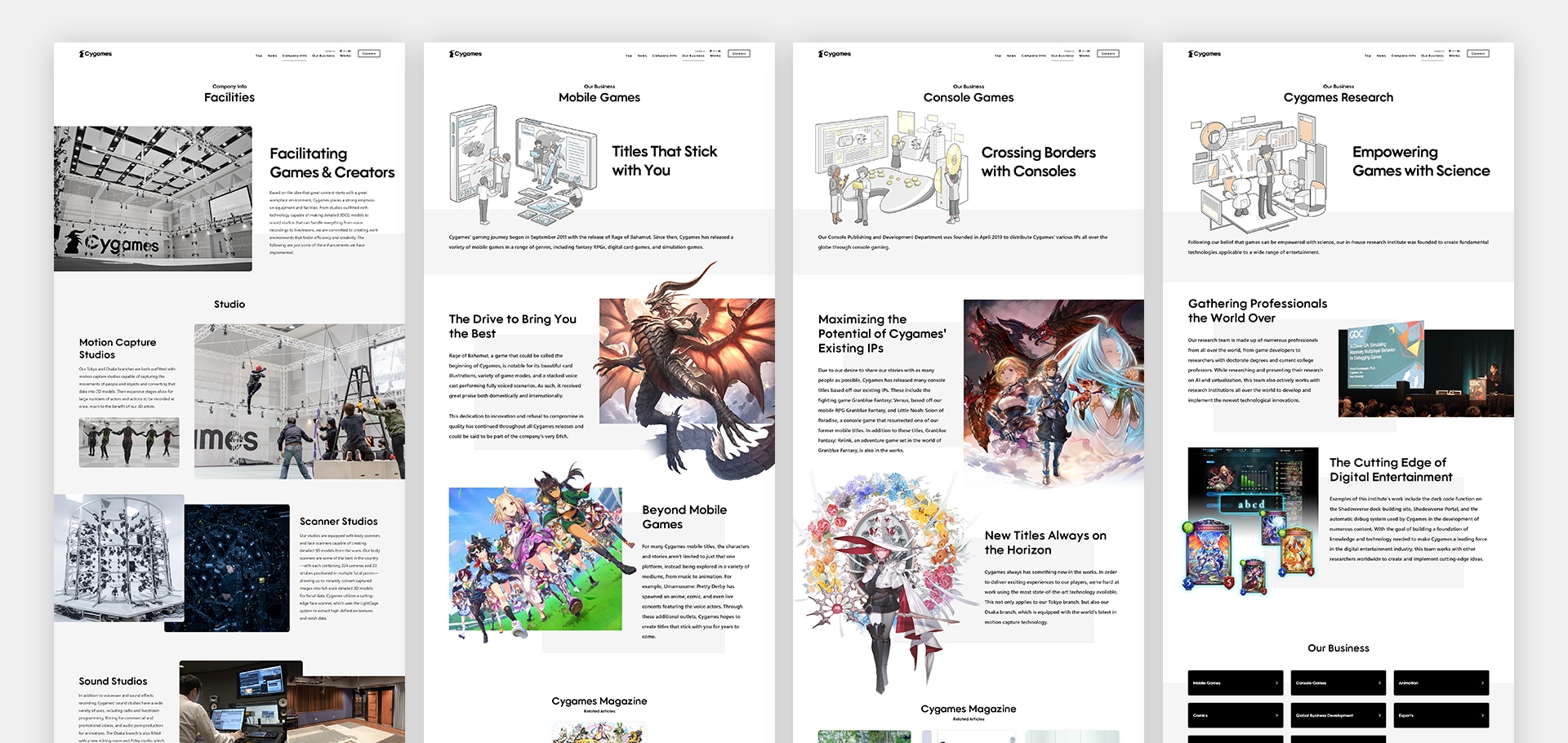 Integration with Cygames Magazine
Cygames also operates Cygames Magazine (https://magazine.cygames.co.jp/en/), an in-house digital publication that provides a look at the company's values and behind-the-scenes content via staff interviews and introductions to various working facilities. The new corporate site design has integrated various links to Cygames Magazine articles for visitors to catch up on the latest Cygames news in addition to providing direct access to more relevant information.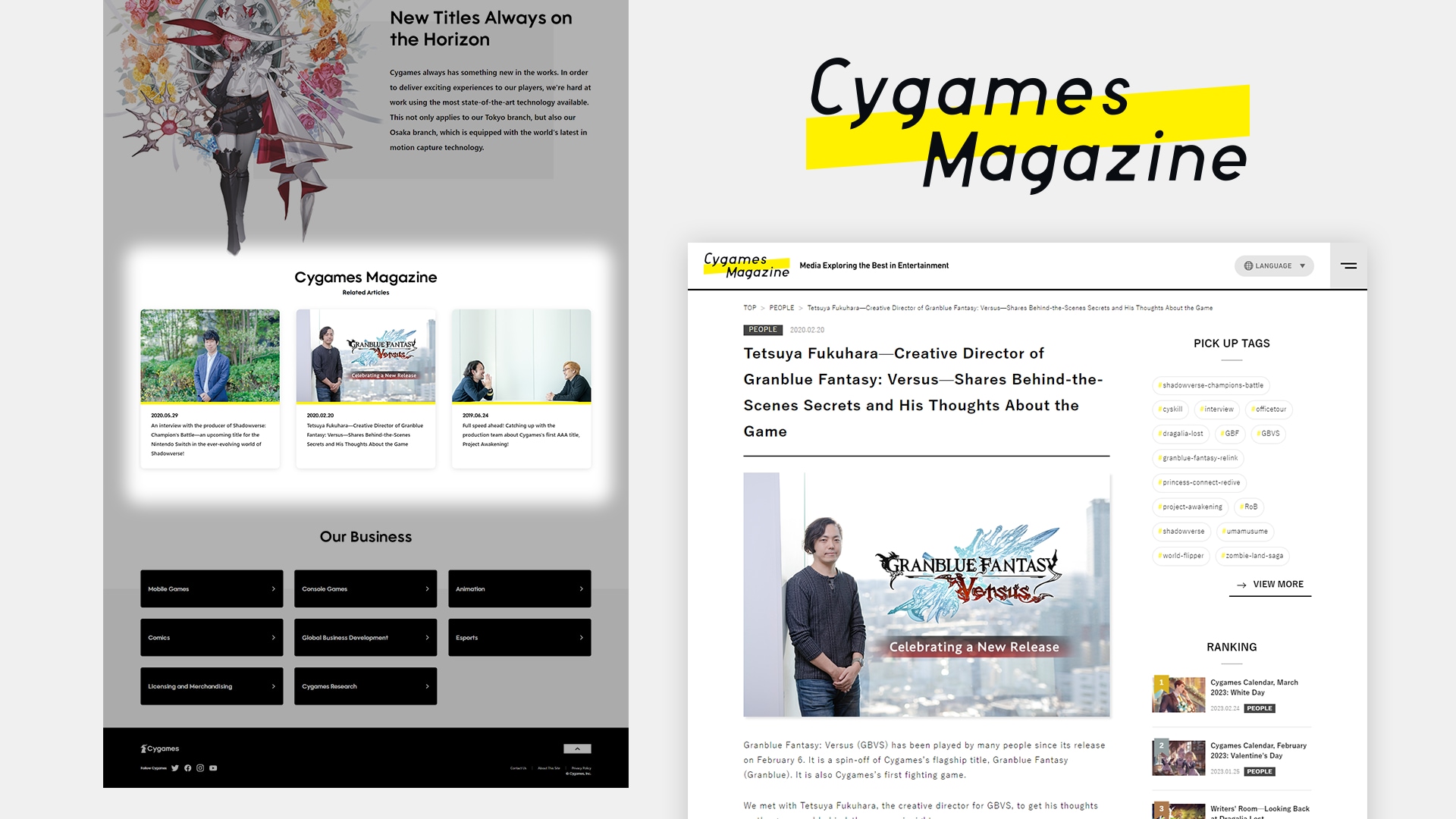 The website was redesigned with utmost attention to detail, including an overhaul of the main page to include a video of some of the latest Cygames content and an original font based on the Cygames logo.

Maintaining the company's vision to be the best in entertainment, Cygames will continue communicating its initiatives and news through the corporate site.